Marian Pham is a painter and illustrator using digital, watercolor, gouache, and oil to create her works. In her personal practice, Marian explores themes around collective healing, generational trauma, and current social issues, using portraiture, symbolism, and abstraction. She is currently exploring art commissions as a way to work with clients interested in identity work using narrative techniques, Human Design, and healing consultations.
She graduated from California College of the Arts with a BFA in Illustration. She has also studied abroad at Hongik University in South Korea, and attended Graduate School of Illustration at the Academy of Arts University. She has exhibited in various plein air competitions around Utah and has taught painting and drawing classes. Her paintings have won her Artist's Choice at the Escalante Plein Air Competition in 2016, and the Purchase Award and Merit Award from the Brigham City Museum in 2018.
Marian managed a creative social events business running Paint Nite and Plant Nite in Utah markets for Yaymaker during 2014-2020, and was featured in local publications like City Weekly and Standard-Examiner for her work. She is currently an administrator for the online gallery Every Day Original while freelancing illustration.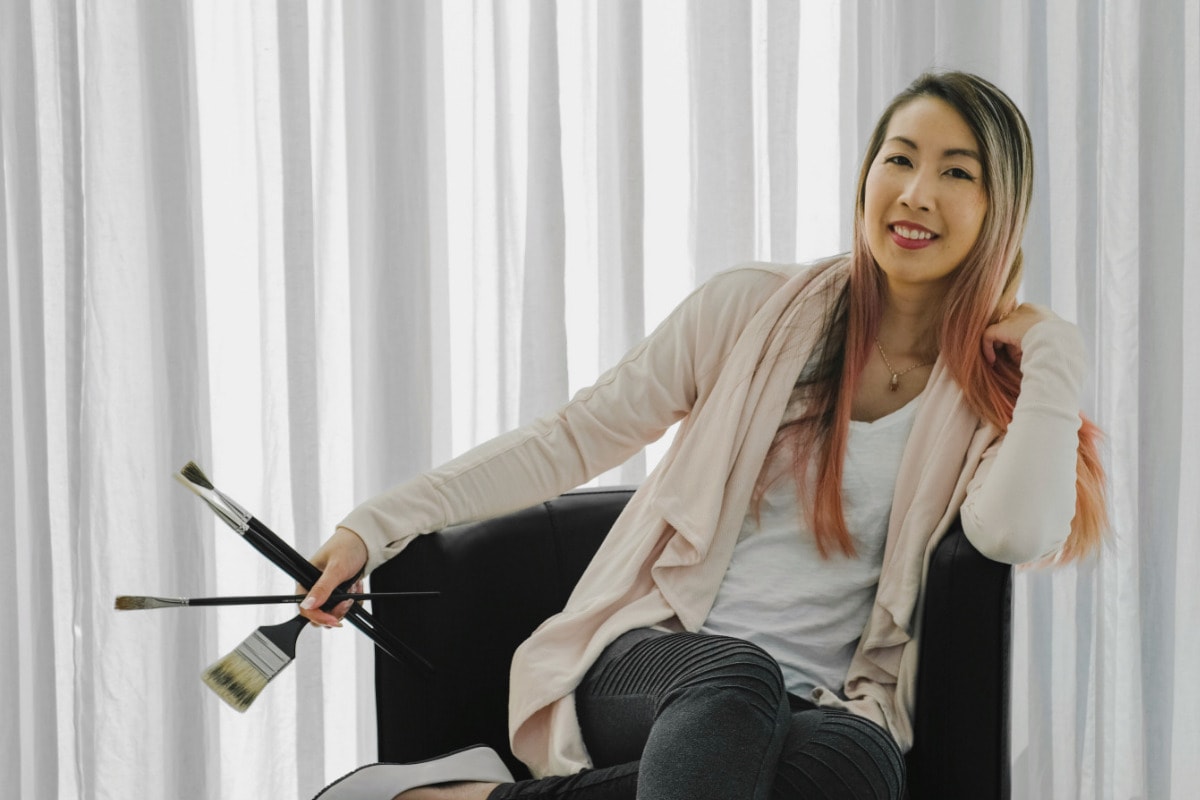 select Exhibitions
2022
"Apricity" Group Exhibition, Urban Arts Gallery

2019
"Solstice Season" Fall Open Studio, Chalk Hill Residency
2018
"Night" Plein Air Exhibition, Bountiful Davis Arts Center
Plein Air Utah Rendezvous and Retreat Exhibition
Brigham City Museum's Plein Air Exhibition
2017
Light on the Reef: Arts in the Park Plein Air Competition
Sugar House Coffee, Gallery Walk
2016
Escalante Canyons Art Festival Plein Air Competition/Exhibition
Bella Muse Gallery Student Show, Ogden Gallery Walk
Art Residencies
2020
Elsewhere Studios
2019
Chalk Hill Artist Residency
2018
The Hambidge Center for the Creative Arts and Sciences
2017
Hypatia-in-the-Woods
Brush Creek Foundation for the Arts
Whiskeytown Recreational Park
Awards Won
2018
Purchase Award, 2018 Merit Award, Brigham City Museum Plein Air Competition
2017
Arts in the Park: Light on the Reef, Honorable Mention, Best New Artist Award
2016
Escalante Canyons Arts Festival, Artist's Choice Award